Childcare Simplified
Austin Nanny Network is a premier service catering to families and visitors of Austin, Texas, matching great caregivers to great families. From a one-time babysitter to a long-term nanny, we find you the best fit from our roster of caregivers for your needs.
One-Time Sitter
Part-Time Nanny
Full-Time Nanny
Pet Sitting
Overnight Care
Sick Kid Care
What is Austin Nanny Network?
Austin Nanny Network was founded in 2021 by sisters and seasoned childcare providers Patia and Molly Young after high demand from parents they worked for to establish a network of sitters they trusted to care for their children. As their network of families continued to grow, often it seemed there needed to be ten Patias and Mollys to meet the needs of their families. Desperate to provide help, while fiercely protective of the children they cared for, Austin Nanny Network was born!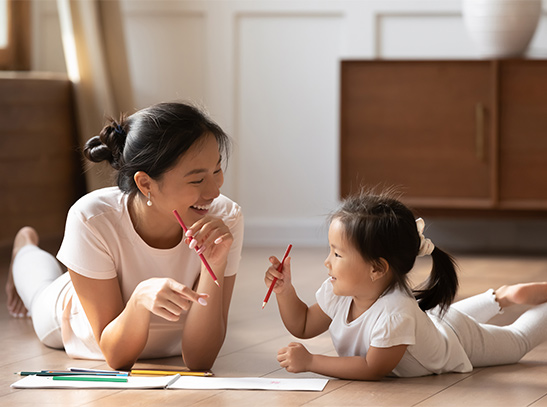 Extremely caring and honest, I whole-heartedly trust them
My experience has been amazing with Austin Nanny Network. I have known Patia and Molly a long time and have been begging for them to do this. I am so happy they finally did! The two of them have been amazing help to me with all my children over the years, and it's so amazing to finally see them do what they are so talented and passionate about. The caregivers they have sent me are extremely caring and honest girls, whom I whole-heartedly trust. The service Austin Nanny Network is providing is priceless to me. I get so stressed trying to find a sitter these days and to have Austin Nanny Network take the work out that for me and my family is such a gift.
Taylor
Professional Nanny, Through And Through
Molly is professional nanny, through and through. As a new mom with a difficult newborn, Molly has helped me gain confidence to better care for my baby and our family through her awesome tips and tricks. I call Molly the "baby whisperer"! Molly goes above and beyond most sitters by providing exceptional care to detail from following a routine for baby, eczema care, clipping baby's nails, and even helping with stained baby clothes! She's organized, prompt and over all calm which is really important for a new mom and new baby! Anyone she trains will be well equipped to care for you and your family. I'm so thankful for Molly's gifts and know you and your family will be blessed by her services!
Jamie
Indispensable To Our Family
We had the privilege of employing Patia Young for the past 9 years…since then, she has been indispensable to our family. Patia is the most reliable, trustworthy and instinctual individual I've ever known, and she has been a true gift to each of us. She he has an uncanny gift for understanding the needs and abilities of each of my children with an incredibly warm and nurturing disposition. Patia has brought a professional, thoughtful and organized approach to our home, while managing the needs of my distinctly different daughters. She manages the household, carpool logistics, laundry, meals as necessary, and runs a tight, yet loving ship. Patia is a gifted caretaker, and her humor, warmth and snuggles have enriched our lives immeasurably over the years. When Patia is in charge, I know my children are safe and encompassed in compassionate, responsible, and committed hands. We deeply value the guidance, teachings and unconditional support in which she has enriched our lives.
Catherine
Best Babysitter We Have Ever Had
Patia was referred to me by a friend when I was having trouble finding someone to care for my 3 young kids while I was starting a new job. I had no idea at the time what an incredible gift that referral was! Patia didn't just take care of my children, she played with them, she developed their interests, she planned activities. Even more than that, she cleaned and organized my house so I never came home to a mess. She was by far the best babysitter we have ever had.

Over the years, Patia has served many functions for our family. She has traveled with us, she has taken care of our pets and our home when we were out of town and she has helped to plan and manage birthday parties. She has become part of our family- we love her dearly and know that she has forever impacted our lives.

I am so excited that she and Molly started this business so more families can have access to the incredible care that they both provide. Not everyone can have a Patia or a Molly, but the next best thing is someone trained and referred by them!
Cacki
Next Level Child Care
Where do I even begin! Patia and Molly are truly the best. Patia was the first non family member I left my daughter with and I truly knew she was in the best hands. Now fast forward seven years later and Patia and Molly take care of our two young boys; I swear they like them better than me! The innate knowledge and skills that they both possess are what take them to the next level of child care. I also have had the privilege of using a friend of theirs for my boys and they told her everything and how to do it. My boys are really tough right now so I know it is hard for just anyone to step in and watch them, I felt so confident leaving them with one of Molly and Patia's girls because I know they are there to answer any questions a new sitter may have. I could not recommend this service more!
Meredith
Vibrant, Loving, And Highly Skilled
I'm elated about this new service for a variety of reasons: 1) As a busy parent to a young toddler in ATX, I personally know how important it is to find trusted childcare in such a transient city - I suspect countless families will benefit tremendously from having their childcare options narrowed when it can feel like just one more huge stressor on the perpetual 'to-do' list! 2) I actually can't think of better people to implement such a needed service than the founders, Molly and Patia Young. Molly has been a trusted friend and care provider for our family (and many in our community) for years. Not only is she vibrant, loving, and highly skilled in children across the age spectrum, she's incredibly knowledgeable and up-to-date with the latest neuroscience and research around childhood development. She's not just someone to watch your child, but she uniquely understands how they work, think, and why. It's because of these things that I would trust her fully to vet and train only the best-of-the-best.
Mary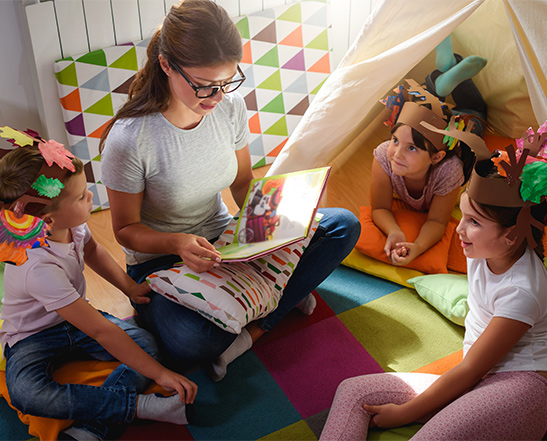 What We Do
Austin Nanny Network has created a network of trusted babysitters, nannies, pet sitters, and house sitters to help families find great people to meet their various needs. The high demand for sitter services in Austin, and the lack of ample resources, created the need to bring a network of caregivers together. All of our caregivers come to us on a referral basis or are personally scouted. They are carefully interviewed and vetted before becoming part of the team, have a clean background check, are CPR certified, and are provided any additional training needed so we can ensure your family stays safe.