About Us
Austin Nanny Network was founded in 2021 by sisters Patia and Molly Young. Patia and Molly had been asked for many years by the families they worked for to establish a business where they could create a network of sitters they trusted and help their families find great people to meet various needs. You see, the problem was there was only one Patia and one Molly and often it seemed as if there needed to be ten Patias and ten Mollys to meet the needs of their families. As their network of families only got larger, Patia and Molly found they were desperate to help these families they cared about so much, while also being fiercely protective of the children they cared for, and as such, Austin Nanny Network was born!
PATIA YOUNG
Patia Young is the co-founder and CEO of Austin Nanny Network. One of the most sought-after childcare providers in the Austin area, Patia has spent over two decades working with children.
Patia has served as nanny, babysitter, night nurse, gymnastics coach, summer camp director, travel nanny, preschool teacher, and program director for Champion's WAYA, helping launch a competitive gymnastics program. Thanks to COVID, she recently began serving as a homeschool teacher as well. Over the past 4 years, she has run Camp PayPay, a day-camp during holiday and school breaks that offers children entertainment, care, and developmental activities including crafts, PE, and usually, a dance party.
Having worked with children from the day they came home from hospital to late-stage teenagers, she is passionate about being the extra support a family needs to thrive and be the best unit possible. She loves attempting to teach young children skills like how to be more organized while also allowing them to explore their creative sides, for example, by covering her in stickers from head-to-toe.
The third child of five adoring sisters, she was born and raised in Austin. In the little free time she has, she can be found curled up in bed with her pug and light of her life, Hazel, taking a much-deserved nap. If she won the lottery tomorrow, she would still show up to work the next day – the kiddos she cares for are what get her out of bed every morning.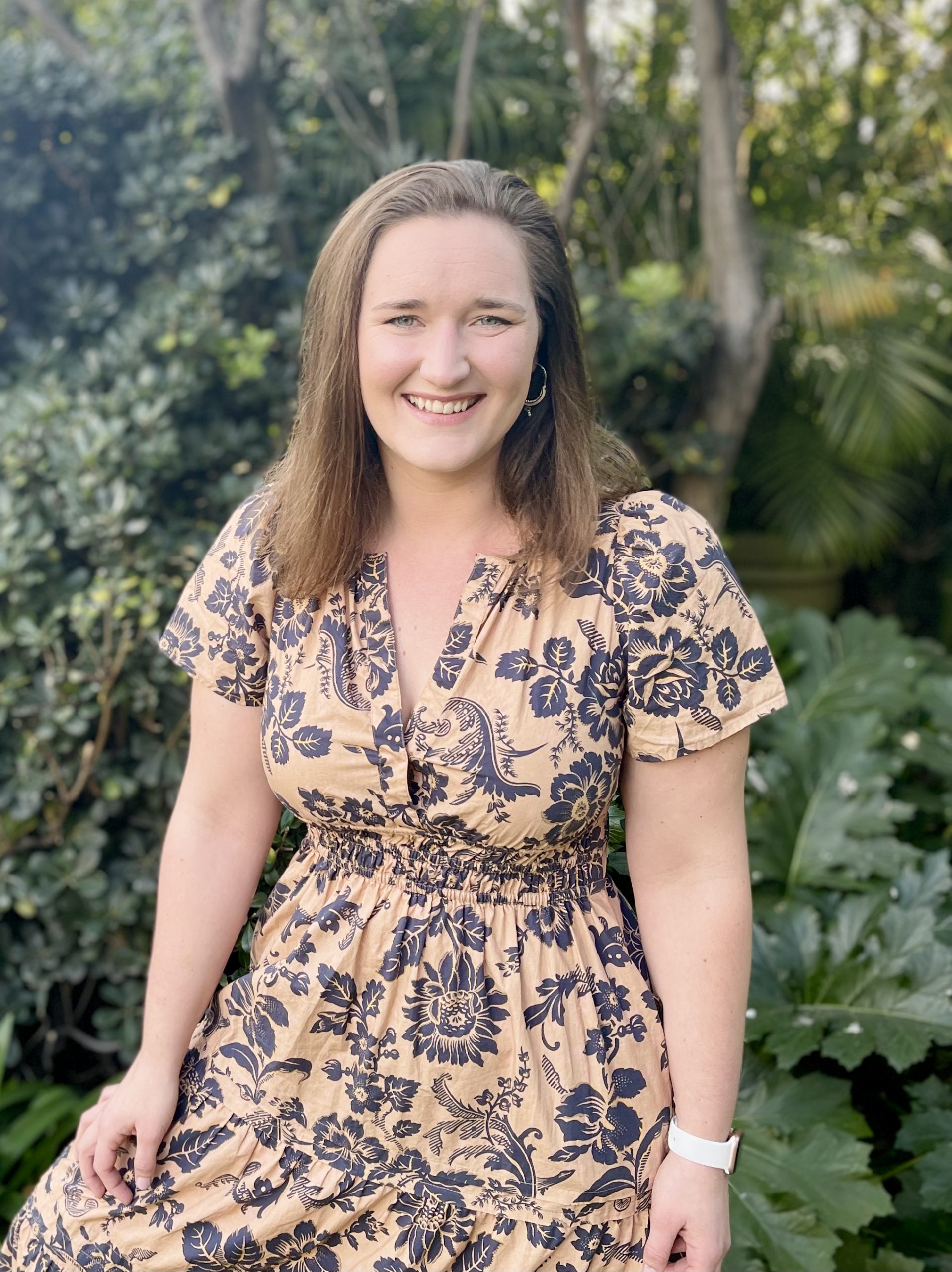 MOLLY YOUNG
Molly Catherine Young is the co-founder and COO of Austin Nanny Network. An expert childcare professional, she has over 19 years of experience working with children of all ages, babysitting, nannying, night nursing, and teaching at a preschool. She also regularly consults on infant and child sleeping, eating, and development and helps families identify problem areas and brainstorm solutions that best serve their child's development.
Holding an undergraduate degree in human development and family sciences with a concentration in child development from the University of Arkansas, she is currently pursuing a master in counseling at St. Edward's University with the intent to work as a child and adolescent grief counselor. Molly previously spent two years working in finance and investment management before realizing her true passion was children and helping parents become the best support they can be to their kids.
A native of Austin, Molly first began babysitting around the age of 8, when she knocked on the door of a neighbor to play with their newborn twins and three-year-old. In the rare moments she's not watching children, she can be found on a comfy couch or chair reading (last year alone she read 55 books from start to finish) bike riding or on the water. One of her passions is learning about different parenting and child-rearing styles from around the world and across cultures.