At Austin Nanny Network, We Are Your Personal Job Recruiter.
We screen families and Caregiver candidates and match them to each other. We are here to offer support and advice after you are hired by them!
We appreciate your interest in becoming a caregiver with Austin Nanny Network. We're always looking to expand our team of kind, experienced and passionate caregivers to work with the incredible families in our network.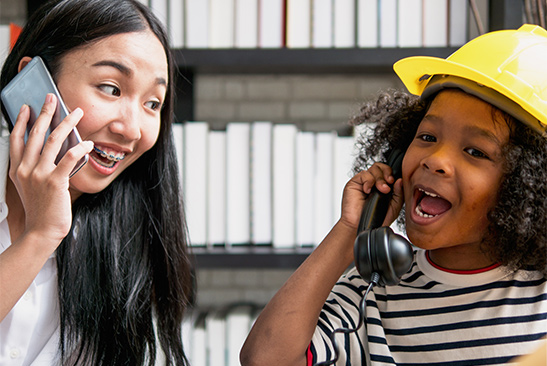 Benefits & Qualifications
As your job matchmakers, we work to identify great babysitting, nannying and more opportunities for you with trusted local families in our network. We also work with you to offer support, training and more, whenever you need it.
Why go through our agency?
Higher paid jobs
Access to jobs that aren't publicly advertised
Screened, safe, loving families
Policies in place to protect you
Personal attention and support
You are paid by the family, we do not take a cut
Long term success
We are an advocate for you! Here to help
Communicate your needs
Part of an exclusive club
Caregiver Qualifications
Infant/child CPR and first aid training/certifications
Professional demeanor
Able to work well both independently and as part of a team
No prior criminal convictions
At least two exemplary references from related positions
At least 18 years or older
Three or more years of childcare experience, not including taking care of family
Trustworthy and able to exercise discretion
Clean driving record
Excellent communication skills
Meet or exceed the base requirements for a position
Become a Caregiver
To become a caregiver with us, we need a little background information about you, your work experience and what drives you.
Please fill out our Caregiver Application and we will be in touch.
We can't wait to connect you with great families and kiddos!